Professional Will Writing Service
Benson Williams Wills Probate and Trusts is a firm of lawyers based in the West Midlands specialising in the drafting of wills and associated documents.
We are a local will writing firm covering the West Midlands area. We have over seven thousand satisfied customers, all of whom are managed from our office in Pelsall, Walsall.
At Benson Williams we offer a friendly and personal service. Clients are always welcome to visit us at our base in Pelsall, but the vast majority prefer to take advantage of our home visit service. Our team are always happy to make a will in the comfort of your own home and at a time to suit you, which can be really useful to those with considerable work and family commitments.
There is no charge for an initial consultation. During those initial consultations we take the time to discuss your needs and wishes as an individual, give you all of the relevant legal advice you need, and assess what is right for you and how we can help you best.
There are many ways in which we help our clients, all of which are discussed in greater detail further into our website. Some may want to write a Will to appoint guardians to look after minor children. Individuals may want to write a Will because they are in a second marriage and want to protect their spouse from interference from an ex spouse. Some may want to write a Will because they are in a permanent relationship but are not married, and need to protect the interests of their partner. Individuals may want to write a Will to protect their house from residential care fees. Some need to discuss Lasting Powers of Attorney as well as Wills. Some have recently lost a loved one, and need help with probate or estate administration. Whatever the needs of a client, we are able to tailor our service and advice to suit.
We have been in practice since 1995 and originally became a limited company in 1996. Benson Williams Wills Probate and Trusts Ltd was incorporated in 2003. You can, and should, check out the company at Companies House here.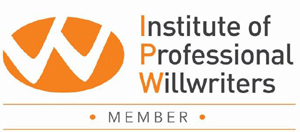 Why choose us…

Free home visits

Legal expertise

Fully insured